Nvidia has come up with NVIDIA TITAN Xp Collector's Edition graphics cards, especially for Star Wars fans. These are themed graphics cards and are based on the mighty NVIDIA TITAN Xp GPU. NVIDIA TITAN Xp is currently the fastest graphics card in the world and the best graphics card for VR and 4K gaming.
There are two types of NVIDIA TITAN Xp Collector's Edition graphics cards, one is the Galactic Empire and the other one is JEDI ORDER. The difference between the two cards is the outer casing design and the color of LED lighting. The Galactic Empire variant comes with red LED lighting and features simple, clean lines, emulating the high-end, orderly nature of the resource-rich Empire.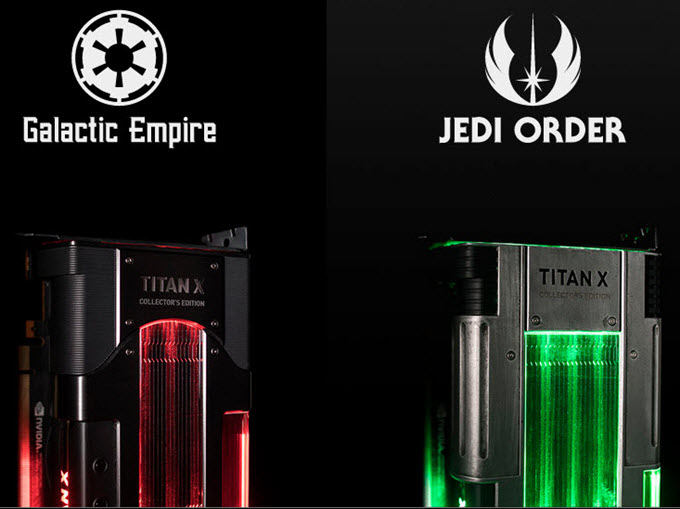 On the other hand, Jedi Order comes with green LEDs and simulates the wear and tear, and battle-worn finish of many items used by the Rebel Alliance, resulting from its die-cast aluminum cover being subjected to an extensive, corrosive salt spray. Both these graphics cards have multiple windows that showcase internal components and lighting used and thereby giving these collectible graphics cards a unique and distinct look. According to Nvidia, these new Star Wars collector's edition graphics cards pay homage to the light side-dark side dichotomy and contain hints of the Star Wars galaxy, such as the hilt of Luke Skywalker's lightsaber, and the light panels reminiscent of the Death Star.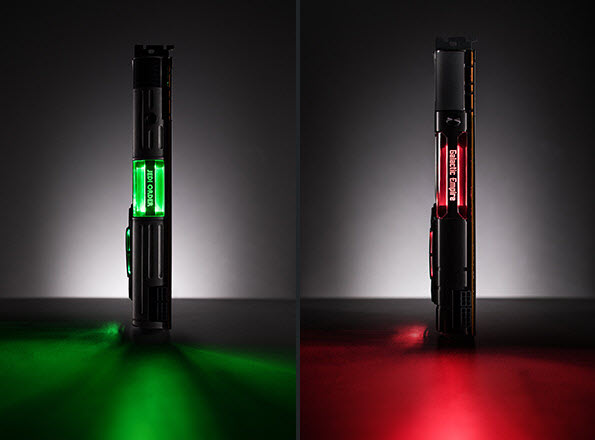 The timing of these graphics cards is also perfect because these graphics cards will be available on November 17, the same day Star Wars Battlefront 2 is released. Also in the next month, a new Stars Wars movie is going to be released. So, if you are die-hard Star Wars fan and have no budget issues then these Stars Wars Collector's Edition graphics cards can be a great addition to your star wars collection.
NVIDIA TITAN Xp Collector's Edition Specifications
Specifications of both these graphics cards are the same. They are based on the Pascal GPU architecture and come with 3840 CUDA Cores and 12GB GDDR5X memory having a 384-bit interface, delivering memory bandwidth of 547.7 GB/s. Major features of these graphics cards include DirectX 12, OpenGL 4.5, Vulkan support, SLI and G-Sync. The graphics cards are cooled down by blower styled fan that pushes hot air out from the backside of the card rather than expelling it inside the PC case.

The power consumption of these cards is at 250W and you will require a 600W PSU for them. The cards also need one 8-pin and one 6-pin PCIe power connector from the power supply for their working. You can buy these cards from Nvidia's official website or store. The cards are priced at $1200 each.
NVIDIA TITAN Xp Collector's Edition Specifications
CUDA Cores
3840
GPU Clock
1582 MHz (Boost)
Memory Clock
11.4 Gbps
Memory Size
12 GB GDDR5X
Memory Interface
384-bit
Bus Interface
PCI Express 3.0
DirectX
12
OpenGL
4.5
Output Ports
DisplayPort, HDMI
See also: GeForce GTX 1070 Ti Specifications and Details
(*This post may contain affiliate links, which means I may receive a small commission if you choose to purchase through the links I provide (at no extra cost to you). Thank you for supporting the work I put into this site!)