GraphicsCardHub (GCH) is a technology blog dedicated to Graphics Cards, PC Hardware Components, and PC Gaming. On this site, you will find all the information on graphics cards, computer hardware, and gaming. Here are the major topics covered in this blog:
Best Graphics Cards for Different Budgets
Best Graphics Cards for Gaming & Workstation
Graphics Card Optimization Guide for Gaming
Information on latest Graphics Cards
Graphics Card Tools & Utilities
Graphics Card Overclocking
Best of PC Hardware for Gaming
Gaming PC Build Guides
How to Guides related to PC Hardware
And much more…………………..
About the Author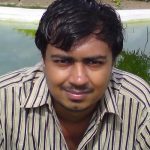 I am Akshat Verma, the owner, and author of this technology blog. I am a complete PC hardware freak and I love graphics cards. I have been learning about graphics cards for a long time and have been using them since the GeForce 3 series (launched in 2001). With over 15 years of experience in the PC Hardware field, I have helped out many people on building their PC and selecting the best hardware components for their computers. I am a passionate PC Gamer and have changed many graphics cards over the years. I have started this tech blog to help out people with graphics cards, computer components, and their gaming needs. I have done M.Tech in Information Technology (I.T.) and B.E. in Computer Science & Engineering (CSE).