CrossFire is a multi-GPU technology from AMD which allows you to run a maximum of 4 GPUs on a single motherboard. It is very similar to Nvidia's SLI multi-GPU technology in many aspects. You can achieve much higher performance in games and other applications when using multiple graphics cards in a CrossFire setup. Here in this post, I am going to talk about AMD CrossFire technology and also provide you with a list of all AMD graphics cards that supports CrossFire.
Requirements for CrossFire Setup
Here are the various requirements for setting up a CrossFire setup on your computer using multiple GPUs.
CrossFire Ready Graphics Cards
The first requirement for setting up a CrossFire configuration is two or more CrossFire Ready AMD Graphics Cards (up 4 GPUs). Unlike Nvidia SLI, two graphics cards having different GPUs may work together in AMD CrossFire mode depending on their compatibility.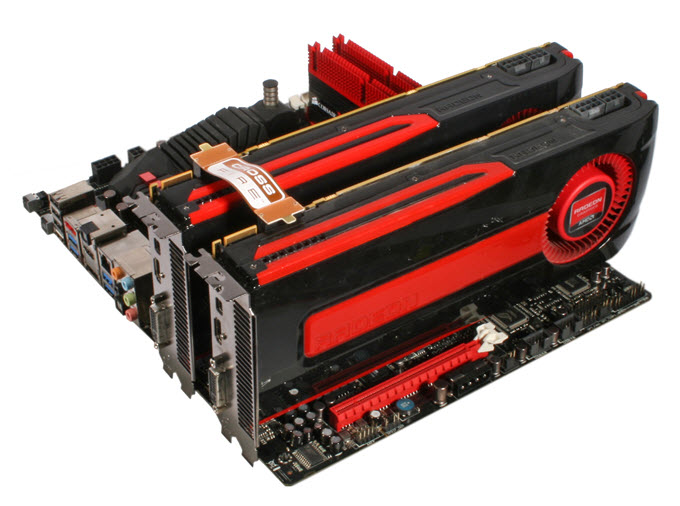 You can look at the compatibility list below of CrossFire graphics cards showing which AMD graphics cards are compatible with another in CrossFire configuration.
AMD CrossFire Compatibility Chart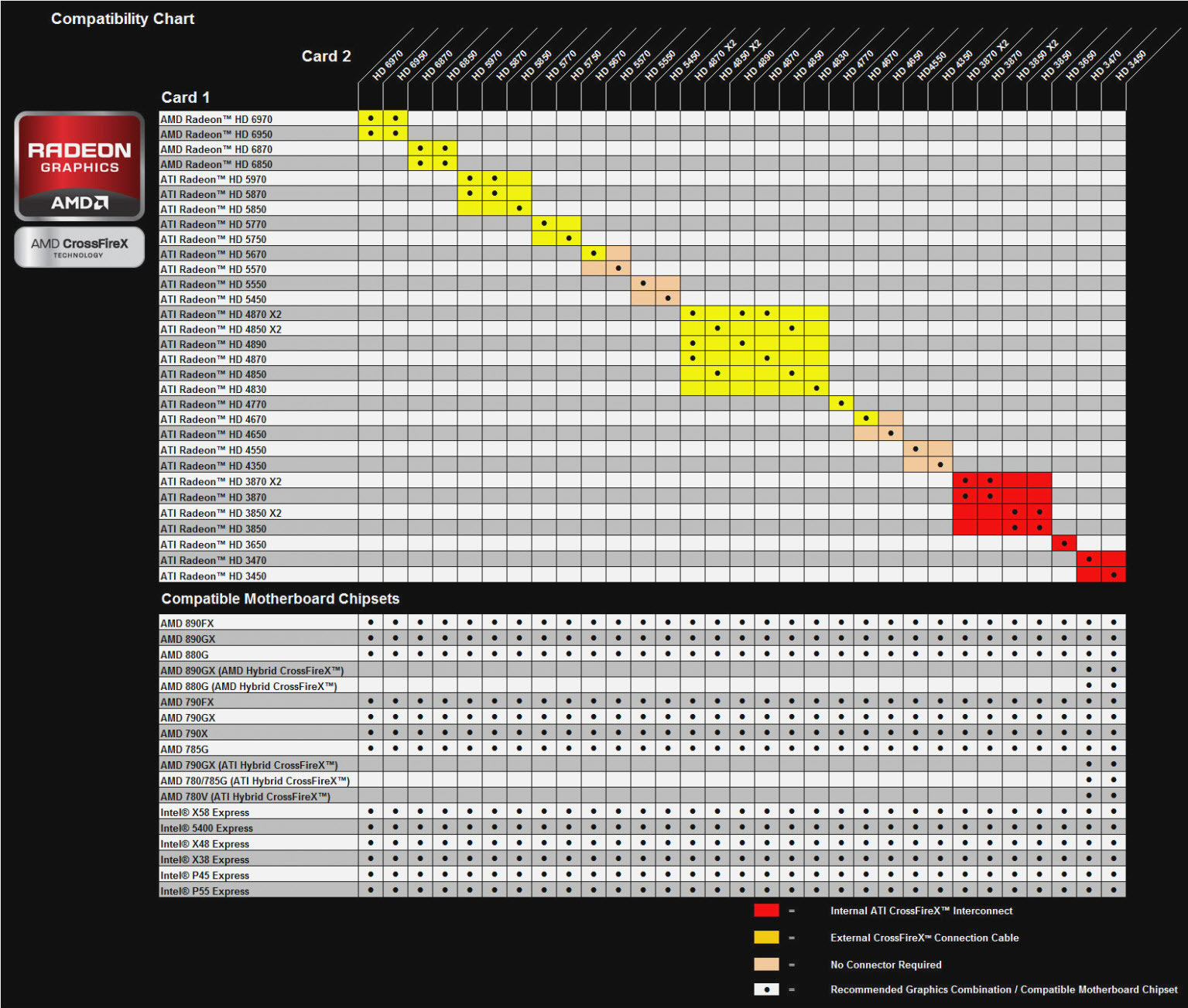 CrossFire Motherboard
The other major requirement of Crossfire setup is Crossfire Ready Motherboard or Motherboard that supports CrossFire. Not all motherboards having multiple PCI Express x16 graphics card slots support Crossfire as some of them support SLI only.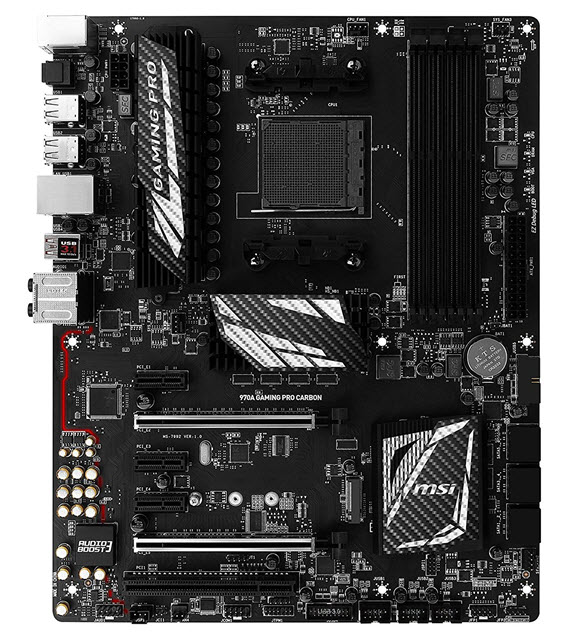 CrossFire Bridge (not always)
Not all AMD graphics cards, especially the latest ones, require CrossFire Bridge for CrossFire Configuration. But most of the older generation AMD Radeon graphics cards require CrossFire Bridge for working in Crossfire. AMD Radeon Graphics cards that do not require CrossFire communicate through PCI Express Lanes or Bus.

CrossFire Drivers
You do require drivers for CrossFire for setting up a multi-GPU configuration for AMD Graphics Cards. Normally the CrossFire drivers are included in the generic AMD Graphics Card drivers which you can download on the AMD website.
Powerful Power Supply
For a CrossFire setup, you need a powerful PSU of 1000 Watts or above. This is because multiple graphics cards consume a lot of power and you might end up blowing the power supply or maybe other components if your PSU is weak to hold the CrossFire setup.
Check out: Best Budget Power Supplies for Gaming PC
Types of CrossFire
AMD CrossFire – AMD CrossFire or also known as CrossFireX is the standard CrossFire setup where you plug in two or more discrete graphics cards in the PCI-E x16 slot of the motherboard. After that, you can enable the CrossFire using the AMD Drivers.
AMD Dual Graphics – In this, the graphics processor of the APU and discrete graphics card work together in CrossFire.
AMD Hybrid CrossFire – In this integrated graphics on the motherboard and discrete graphics card work together in CrossFire.
CrossFire Configurations
2-Way CrossFire – In this type, you can run two single GPU graphics cards or one dual GPU AMD Radeon graphics card in CrossFire mode.
3-Way CrossFire – In this, you can configure three single GPU AMD graphics cards in Crossfire mode.
4-Way CrossFire – Here you can run four single GPU AMD graphics cards or two dual GPU graphics cards in a CrossFire setup.
XDMA CrossFire
This is the latest generation of CrossFire technology for newer graphics cards where No CrossFire Bridge is required and the communication between the graphics cards is carried on by PCI Express Bus (PCI Express 3.0) through XDMA. PCI Express 3.0 lanes provide up to 17.5 higher bandwidth i.e. 15.754 GB/s for x16 slot compared to the external CrossFire Bridge which provides a maximum bandwidth of only 900 MB/s.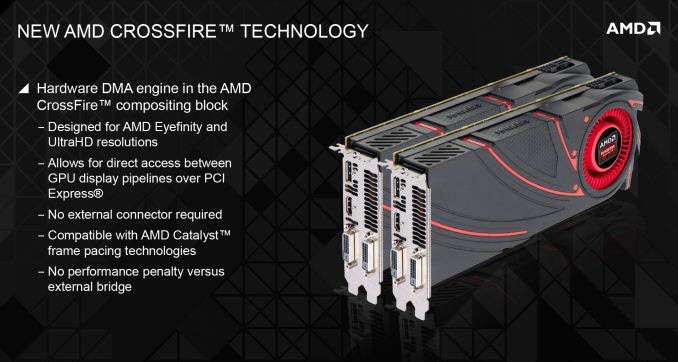 Important Note: AMD CrossFire works on Windows 7 and higher operating systems.
List of AMD Graphics Cards having CrossFire Support
Here is the list of all desktop graphics cards from AMD that supports CrossFire technology.
Radeon RX Vega 64
Radeon RX Vega 56
Radeon RX 590
Radeon RX 580
Radeon RX 570
Radeon RX 560
Radeon RX 480
Radeon RX 470
Radeon RX 460
Radeon R9 380X
Radeon R9 295X2
Radeon R9 290
Radeon R9 280X
Radeon R9 280
Radeon R9 270X
Radeon R9 270
Radeon R7 265
Radeon R7 260X
Radeon R7 260
Radeon R7 250X
Radeon R7 250
Radeon R7 240
Radeon HD 7970
Radeon HD 7950
Radeon HD 7870
Radeon HD 7850
Radeon HD 7770
Radeon HD 7750
Radeon HD 6990
Radeon HD 6970
Radeon HD 6950
Radeon HD 6870
Radeon HD 6850
Radeon HD 6790
Radeon HD 6770
Radeon HD 6750
Radeon HD 5970
Radeon HD 5870
Radeon HD 5850
Radeon HD 5830
Radeon HD 5770
Radeon HD 5750
Radeon HD 4870 X2
Radeon HD 4850 X2
Radeon HD 4890
Radeon HD 4870
Radeon HD 4850
Radeon HD 4830
Radeon HD 4770
Radeon HD 4670
Radeon HD 4650
Radeon HD 4550
Radeon HD 4350
Radeon HD 3870 X2
Radeon HD 3870
Radeon HD 3850 X2
Radeon HD 3850
Radeon HD 3650
Radeon HD 3470
Radeon HD 3450
Update: AMD has officially ended its brand CrossFire for multi-GPU configurations. Now it will be called multi-GPU or mGPU and just like Nvidia, newer graphics cards from AMD will only support a 2-way multi-GPU setup. This is applicable to AMD's latest Radeon RX Vega 64 and RX Vega 56 graphics cards.
If you have any queries regarding AMD CrossFire or graphics cards then please leave a comment below.
(*This post may contain affiliate links, which means I may receive a small commission if you choose to purchase through the links I provide (at no extra cost to you). Thank you for supporting the work I put into this site!)