SLI or Scalable Link Interface is a multi-GPU technology from Nvidia. It is based on the principle of parallel processing where two or more GPUs share the load of a game or graphics application. In SLI you can connect and run multiple (up to four GPUs) graphics cards on a single motherboard and thus double, triple, or even quadruple your graphics performance in gaming or other graphics applications. Nvidia's rival i.e. AMD also has its own multi-GPU technology which is known as CrossFire, but here I am going to talk about SLI and provide you the list of all SLI supported graphics cards from Nvidia.
Major Requirements of SLI or Scalable Link Interface
The major requirements for running an SLI configuration are as follows:
Identical SLI Graphics Cards
The first and foremost requirement of SLI is two or more identical SLI Ready Graphics Cards. This means these graphics cards should have the same GPU and Memory capacity. For example, you can run two GTX 1070 graphics cards in SLI but you can't run a GTX 1070 and GTX 960 in SLI mode. You can use graphics cards having the same GPU from different manufacturers in SLI e.g. you can use Asus GTX 1070 with EVGA GTX 1070 or other GTX 1070 from the different graphics cards manufacturer.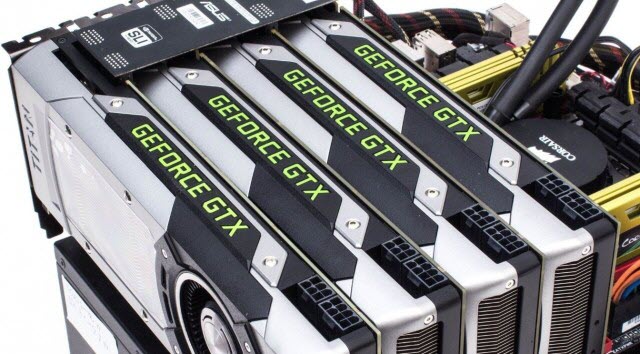 SLI Motherboard
The other major requirement of SLI is the SLI enabled motherboard. A motherboard that supports SLI comes with two or more (up to 4) PCI Express x16 slots and it is specified on their product detail / manual or on their web page that it is SLI Ready or SLI Certified. This is because all motherboards having multiple PCI-Express x16 slots do not support SLI. Some motherboard supports SLI, some CrossFire (AMD multi-GPU technology) and some can support both SLI and CrossFire. Most of the Z series motherboards support SLI.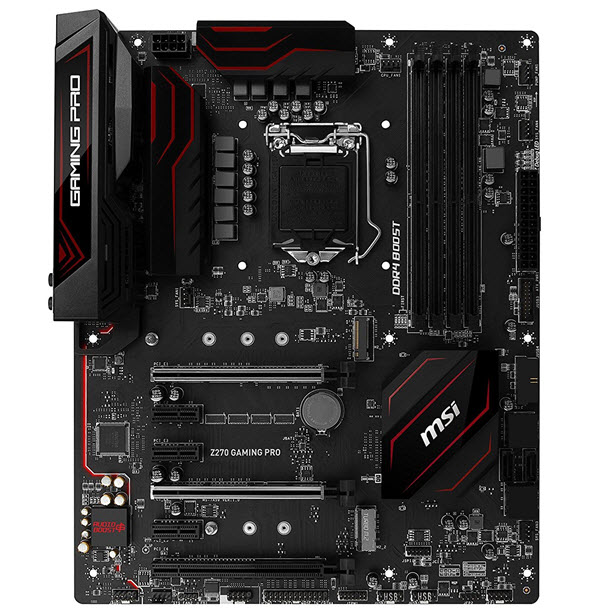 For Dual GPU Graphics Cards you don't need an SLI motherboard as they can work in SLI mode on normal motherboards too having a PCI-E x16 slot.
SLI Bridge
SLI Bridge or SLI Connector is a small connecting device or connector that connects two or more SLI graphics cards. It plugs in the SLI slots of your graphics and establishes a direct connection or communication between two or more graphics cards for data transfer. It is much faster than the PCI Express Bus and offers much higher bandwidth.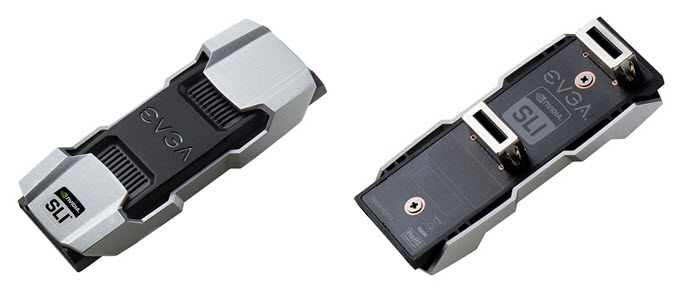 It is possible to run graphics cards in SLI mode without SLI Bridge but then the performance will suffer especially in the case of high-end graphics cards that offers greater bandwidth.
There are three types of SLI Bridges:
Standard Bridge – It runs at 400MHz Pixel Clock and offers 1GB/s bandwidth. This is the most basic and common type of SLI bridge and comes with motherboards that support SLI. It is recommended for monitors up to 1920×1080 and 2560×1440@60Hz.
LED Bridge – This Bridge has higher performance compared to Standard SLI Bridges. It has a Pixel Clock of 540 MHz and is recommended for monitors up to 2560×1440@120 Hz+ and 4K. It is sold by Nvidia, EVGA, MSI, Asus, and other graphics card manufacturers.
High-Bandwidth Bridge or SLI HB Bridge – This is the fastest SLI Bridge and offers maximum Bandwidth. It has a 650 MHz Pixel Clock and supports monitors up to 5K and Surround. SLI HB Bridges are available only in 2-way configurations and are sold only by Nvidia. Supported graphics cards include GeForce GTX 770, GTX 780, GTX 780 Ti, GTX 970, GTX 980, GTX 980 Ti, GTX 1070, GTX 1080 and GTX TITAN series.
Operating System
SLI configuration won't run on operating systems that do not support SLI. Operating systems that fully support SLI are given below:
Windows Vista 32-bit
Windows Vista 64-bit
Windows 7 32-bit
Windows 7 64-bit
Windows 8 32-bit
Windows 8 64-bit
Windows 10 32-bit
Windows 10 64-bit
Also, you require 2GB to 4GB RAM (for 64-bit OS) for SLI.
SLI Driver
As of now, you do not have to download special drivers for SLI because NVIDIA ForceWare Unified Driver Architecture (UDA) supports SLI technology. You just have to download the latest driver for your graphics card as all the SLI profiles and SLI drivers come included in it.
Powerful Power Supply
You need a very powerful and reliable power supply if you are running two or more high-end graphics cards in SLI mode on your computer. This is because each high-end graphics card can consume up to 200 – 250 Watts of power which results in tremendous power requirements altogether.
SLI Games & Applications
All games and applications do not support SLI technology. You can only see a performance increase in games and applications that are GPU bound and supports multi-GPU configuration. For them, Nvidia includes SLI profiles in their driver package so that you don't have to configure anything for them. Almost all the latest games support SLI and you can really increase your gaming performance to a much greater level.
Types of SLI Configuration
There are three types of SLI configurations in which you can connect multiple GPUs (up to 4).
2-Way SLI – In this, you can connect two single GPU graphics cards in SLI mode using a 2-way SLI Bridge.
3-Way SLI – In this, you can three single GPU graphics cards in SLI using a 3-way SLI Bridge.
4-Way SLI or Quad SLI – This is also called Quad SLI and in this, you can connect 4 single GPUGraphics Cards in SLI using a 4-way SLI Bridge or can connect two dual GPU graphics cards using a 2-way SLI bridge. You cannot connect 3 or 4 dual GPU graphics cards in SLI because that would make it Hexa and Octa SLI configuration which does not exist.
Note: 2-way SLI is the most popular and active SLI configuration used today because Nvidia has reportedly dropped most of the support for 3-way and 4-way SLI. This is because of the complexity involved in driver development. Modern graphics cards such as GTX 1070, GTX 1080, and higher will only support 2-way SLI.
SLI Modes
There are various types of SLI modes of operation which are being mentioned below:
Split Frame Rendering (SFR) – In this mode GPUs split the workload equally to render the image on the screen.
Alternate Frame Rendering (AFR) – In this mode one GPU renders odd frames and the other GPU renders even frames alternatively.
SLI Antialiasing – In this mode two GPUs split the workload of Antialiasing to provide smoother and superior image quality without any jagged edges.
Hybrid SLI – In Hybrid SLI, discrete GPU (Graphics Card) and IGP (Integrated Graphics) work together to increase performance. It can be found on laptops too.
Important Note – You need a powerful CPU for high-end SLI configuration otherwise the CPU will be a bottleneck for the graphics cards and performance will suffer drastically.
Recommended: Best Kaby Lake Processors for Gaming
List of Desktop Graphics Cards supporting SLI
Here is the list of all SLI-supported desktop graphics cards from Nvidia.
GeForce RTX 2080 Ti
GeForce RTX 2080 SUPER
GeForce RTX 2080
GeForce RTX 2070 SUPER
Nvidia Titan Xp
GeForce GTX 1080 Ti
Nvidia Titan X
GeForce GTX 1080
GeForce GTX 1070
GeForce GTX TITAN X
GeForce GTX 980 Ti
GeForce GTX 980
GeForce GTX 970
GeForce GTX 960
GeForce GTX 950
GeForce GTX TITAN
GeForce GTX 780 Ti
GeForce GTX 780
GeForce GTX 770
GeForce GTX 760 Ti
GeForce GTX 760
GeForce GTX 690
GeForce GTX 680
GeForce GTX 670
GeForce GTX 660 Ti
GeForce GTX 660
GeForce GTX 650 Ti BOOST
GeForce GTX 480
GeForce GTX 470
GeForce GTX 465
GeForce GTX 460
GeForce GTX 460 SE
GeForce GTS 450
GeForce GTX 555 (OEM)
GeForce GTX 560 Ti (OEM)
GeForce GTX 560
GeForce GTX 550 Ti
GeForce GTX 590
GeForce GTX 660
GeForce GTX 560 Ti
GeForce GTX 545 GDDR5
GeForce GTX DDR3
GeForce GTX 570
GeForce 9800 GT
GeForce GTX 580
GeForce 9600 GT
GeForce 8500 GT
GeForce 8600 GTS
GeForce 8600 GT
GeForce 8400 GS
GeForce GTX 275X
GeForce GTS 150
GeForce GT 130
GeForce GT 120
GeForce GTS 250
GeForce GTX 285
GeForce GTX 295
GeForce 8800 ULTRA
GeForce GTX 280
GeForce 8800 GTX
GeForce 9800 GX2
GeForce GTX 260
GeForce 9400 GT
GeForce 9500 GT
GeForce 9800 GTX
GeForce 9800 GTX+
Final Words
In the end, I would like to say that I have tried my best to explain all the important things regarding SLI. If you still have any queries or doubts then feel free to ask me by leaving a comment below.
(*This post may contain affiliate links, which means I may receive a small commission if you choose to purchase through the links I provide (at no extra cost to you). Thank you for supporting the work I put into this site!)