Installing drivers for your video card may sound like a simple thing to do but there are some important things that should be taken care of or followed for graphics card driver installation. Drivers are needed for every computer hardware component whether it is a graphics card, sound card, keyboard, mouse, or any other component. Drivers let your hardware device communicate with the windows operating system and they also enhance the performance and features of the hardware component.
A bad and poorly optimized driver can severely reduce the performance of the hardware or component and can also pose various issues in the Windows operating system that include BSOD (Blue Screen of Death), freezing of OS, reduced performance, etc. So installing the right drivers are very important for all your components including video cards or graphics cards and here I will list down the important points that you should follow when installing drivers for your graphics card.
Check out: Top Tools to Find out your Graphics Card Details
Important Tips for Graphics Card Driver Installation
Here are the various important things that you should keep in mind when installing drivers for your AMD or Nvidia graphics card.
Download Drivers from the Official website
The first thing that you should keep in mind is that you should always download video drivers from the official website of the GPU manufacturer. For NVIDIA Graphics cards you should download the video drivers from the Nvidia official website and for AMD graphics cards you must download the video drivers from the AMD official website. For Nvidia, it is generally GeForce Game Ready Drivers and for AMD it is Radeon Software Crimson. Below are the graphics card drivers' download links for Nvidia and AMD graphics cards.
Nvidia Graphics Cards Drivers Download Link -> http://www.nvidia.com/Download/index.aspx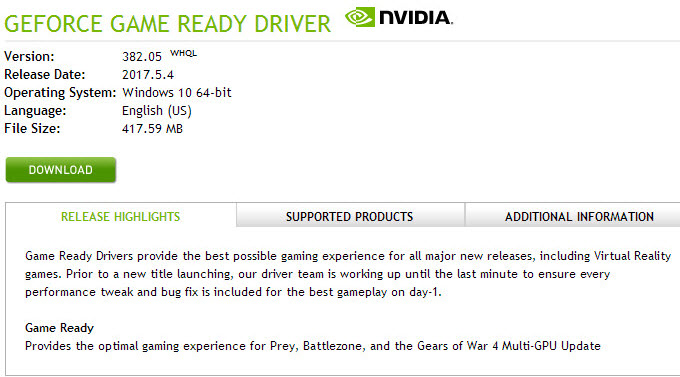 AMD Graphics Cards Drivers Download Link -> http://support.amd.com/en-us/download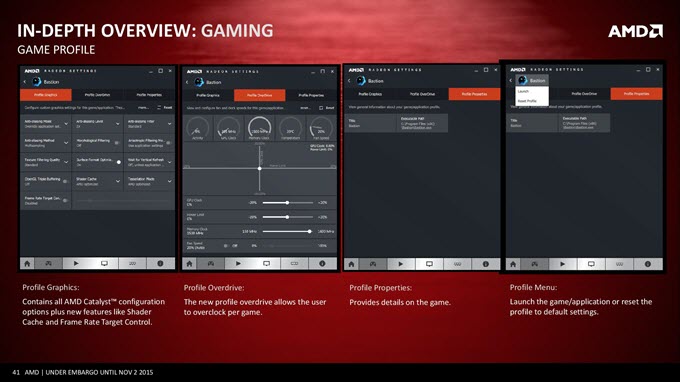 When downloading the video drivers, make sure to download the drivers for the right graphics card and windows operating system and version i.e. 7 / 8 / 10 and (32-bit or 64-bit). Also, make sure that the video drivers you are downloading are WHQL certified. WHQL or Windows Hardware Quality Labs is a certification given by Microsoft for the stability of drivers on Windows Operating Systems. WHQL drivers are almost bugs free and they do not crash your Windows OS or cause BSOD or make any problems with other programs and applications on windows. Do not download Beta drivers unless specified for a particular game, and even if you download and installed beta video drivers then remove them after completing that game or until a new WHQL version video driver is released for that game.
Remove Old Video Driver
Remove and uninstall the older video drivers before installing new and updated drivers for your graphics card. You can uninstall the video drivers from the add/remove programs in the control panel. If you are unable to remove the graphics driver completely then you can use Display Driver Uninstaller (DDU) which is an amazing tool to remove Nvidia and AMD video drivers from Windows.
Install Fresh Copy of Video Driver
After removing or uninstalling older drivers you can now install the updated or latest video drivers for your graphics card. After installing the video drivers, restart your computer to finish the process. Do not delete the old copy of video drivers from your hard drive because you may need them if something goes wrong with the latest or newer video drivers.
Test Driver by Playing Games / Overclocking
After installing the latest video card drivers, you can check their performance by playing games and see if they are working properly or not. If you are getting lower performance or FPS in games compared to older drivers then you can roll back to the older video drivers. You may also try to overclock the graphics card to see the newer video driver's performance in the overclocking department. This is because sometimes newer drivers do not always deliver better performance and they may pose problems compared to older video drivers. In such cases, it is better to roll back to the older driver until a more latest version of the driver is not available for download to address those issues in that buggy graphics card driver.
Must Read: How to Increase FPS or Frame Rates in Games
See also:
Final Thoughts
In the end, I would like to say that if you follow the above-mentioned simple steps then you will not face any issues with graphics card driver installation for both Nvidia and AMD graphics cards. If you have any queries regarding graphics cards or their drivers then feel free to ask me by leaving a comment below.
(*This post may contain affiliate links, which means I may receive a small commission if you choose to purchase through the links I provide (at no extra cost to you). Thank you for supporting the work I put into this site!)