If you want to play latest AAA games on high graphic settings and resolution then you need a Gaming PC. Assembling your own Gaming PC or getting a branded assembled gaming PC is a matter of personal choice. This is because some users want to build their own gaming PC by selecting the components of their choice and then putting them together according to their needs. This can save them some money and they also get the parts of their choice. Assembling your own PC does require technical skill and knowledge and it does take time and effort to build it. Also, you have to purchase Windows OS additionally which can add extra cost to this Do-it-yourself or DIY assembled gaming PC.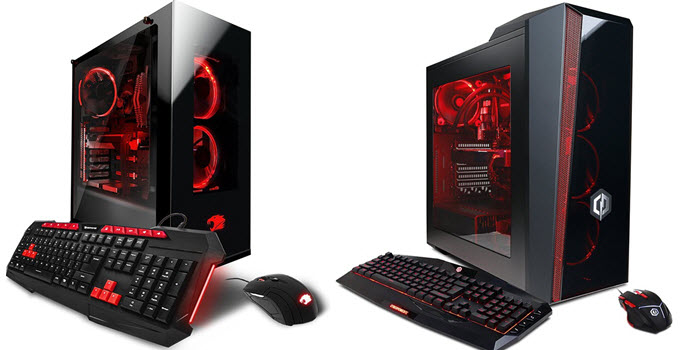 On the other hand, a branded gaming desktop or PC comes pre-installed with all the components in a PC case that includes a processor, motherboard, memory, graphics card, hard drive, case fans, optical drive, etc. It may also include accessories like gaming keyboard and mouse. A branded PC also comes with a licensed Windows Operating System and it may also include other softwares like Antivirus or small tools and utilities. A branded PC whether gaming or normal does save a lot of time because you do not have to assemble it by yourself. Warranty on branded Gaming Desktop comes on the whole PC while in DIY assembled computer you get a warranty on the individual parts as specified by their companies or manufacturers. This may come in very handy for branded PC users because they only have to call or contact one company only to get their parts replaced or repaired.
Generally, a branded Gaming PC may cost a little higher but sometimes it can be cheaper than DIY assembled gaming PC also. Also, the extra price justifies the peace of mind you get and also you don't have to purchase the operating system separately for it. So getting a branded gaming PC may be a good idea for users who want less trouble, want to save time and want to complete peace of mind. So here in this post, I am going to list down the best brands that offer pre-built assembled gaming PCs for budgets i.e. from affordable to high-end gaming PCs.
Must Read: Best Budget Pre-Built Gaming Desktop PCs
Advantages of Branded Gaming PC
No installation needed
Warranty on the whole PC
High-quality components
Saves time as no assembling needed
Comes with pre-installed licensed Windows OS
Sturdy build quality
May include other freebies & games
Best Pre-built Gaming PC Brands [Budget to High-end Gaming PCs]
Here are the top gaming brands that offer pre-built gaming PCs for all budgets. These brands are very reliable and their gaming PCs are top-notch with high-quality components.
CyberpowerPC or Cyberpower PC is one of the most popular brands that sell branded assembled gaming PCs and customized gaming PCs. It sells both AMD and Intel based Gaming PCs having AMD or Nvidia graphics cards. It offers a huge variety of gaming PCs for all budgets and you can also customize the gaming PC according to your needs and requirements. You can also find a wide range of gaming laptops and you can buy them if you need a portable gaming system. The prices of their gaming PCs and laptops are very competitive and you don't feel like overpaying. You can also find various discounts and rebates on gaming desktops and components on their website.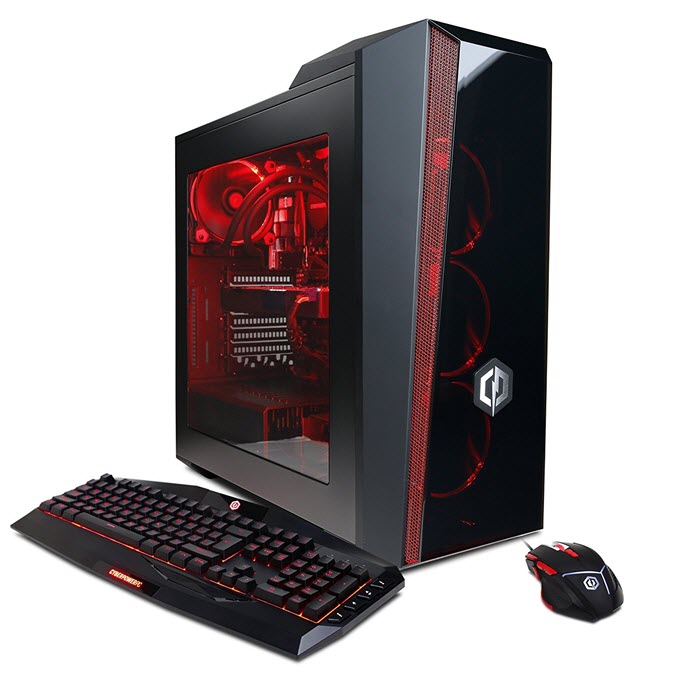 Check out CyberPower Gaming PCs
Pros
Wide Range of Gaming PCs & Laptops
Competitive Prices
Offers good performance
Offers AMD, Intel & Nvidia Gaming PCs
Can also customize your gaming rig
Cons
Asus is a big brand that makes computer components, accessories, mobile phones, laptops, tablets, and other electronics products. ROG or Republic of Gamers is a gaming brand of Asus that sells top-quality gaming components & accessories, gaming desktops and gaming laptops. As of now they only sell Intel based gaming PCs equipped with Nvidia graphics cards. Their range of gaming desktops is very limited but their gaming PCs are well built and offer great performance.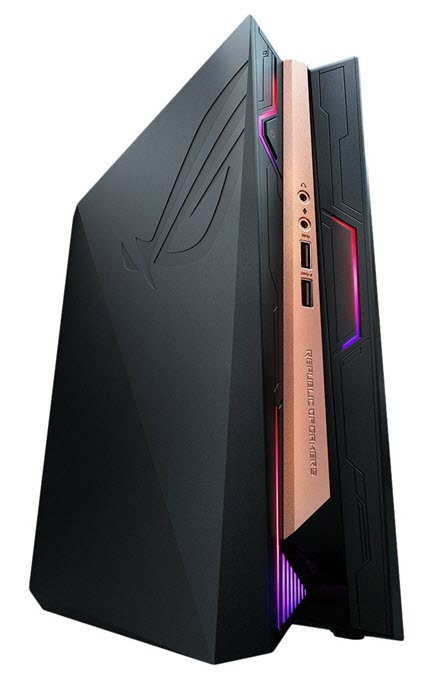 Check out ASUS ROG Gaming Desktops
Pros
Reliability of Asus brand
Good Build Quality
Good Performance
Cons
Only Intel & Nvidia based gaming PCs
Limited Range
Some Gaming PCs can be Expensive
Like Asus, MSI is also a big and renowned brand that is known for making high-quality gaming motherboards, gaming laptops, gaming desktops, graphics cards, and other computer components and accessories. Currently, MSI offers Intel based gaming PCs with Nvidia graphics cards. Their gaming PCs are well built and deliver top performance, but their range is limited. Also, their gaming desktops can be expensive depending on the configuration you opted for. Their gaming desktops range includes Vortex Series, Aegis Series, Nightblade Series, and Trident Series.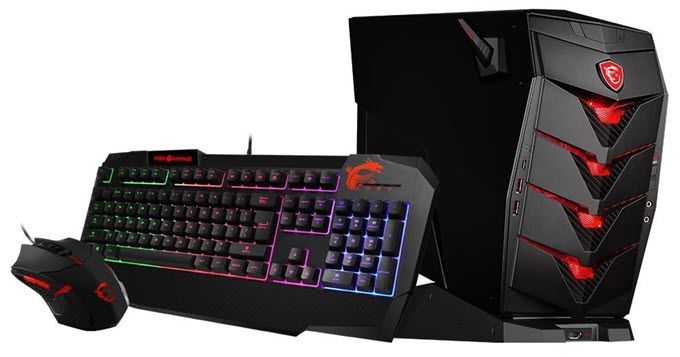 Check out MSI Gaming Desktops
Pros
Reliable Gaming Systems
Good Performance
Strongly built
Cons
May be expensive
Limited range
Only Intel & Nvidia Gaming PCs available
Acer is known for its laptops but it also makes some top quality gaming desktops and gaming laptops. Their gaming desktop range covers only higher-end PCs which are based on Intel processors and Nvidia graphics cards. They only have high-end gaming desktops which are generally more expensive compared to other brands or an assembled gaming desktop. Their gaming desktop series include Predator G1, Predator G3, and Predator G6.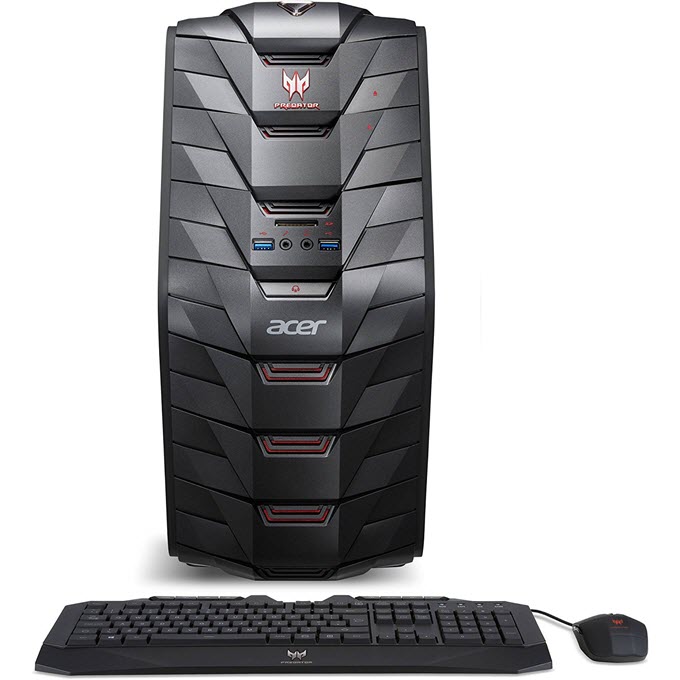 Check out Acer Gaming Desktops
Pros
High-quality gaming desktops
Great performance & build
Cons
Relatively Expensive
Range is limited
Only Intel & Nvidia Gaming PCs available
Like CyberPowerPC, CybertronPC is another computer brand that sells assembled gaming PCs at great prices. It offers gaming desktops, gaming laptops, PCs for home purposes and work PCs that include workstations, business desktops, and servers. It includes both Intel and AMD gaming PCs having Nvidia or AMD graphics cards. You can find a wide range of gaming PCs (mid-range to high-end) and their prices are very competitive too. Also, you can customize the gaming PC according to your needs or requirements.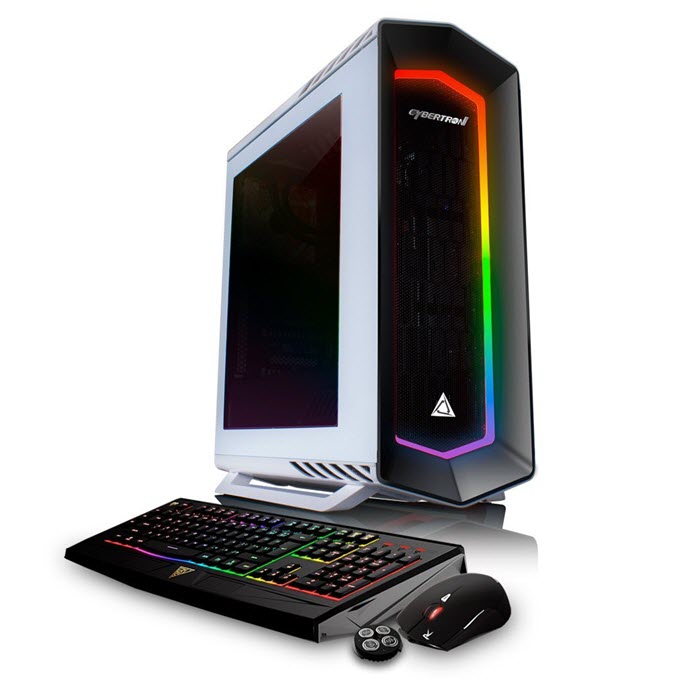 Check out CybertronPC Gaming Desktops
Pros
Great range of Gaming PCs & Laptops
Very competitive prices
Offers both Intel & AMD Gaming PCs
Allow customization of Gaming desktops
Offers PCs for Work and Home too
Cons
iBUYPower is another brand that sells customized gaming desktops at affordable prices. This brand also sells gaming laptops from MSI. You can find both Intel and AMD based Gaming PCs having Nvidia or AMD graphics card. It also allows you to customize the gaming PC according to your requirements. So if you are looking for a powerful gaming PC in budget then you can definitely try iBUYPower made gaming desktops.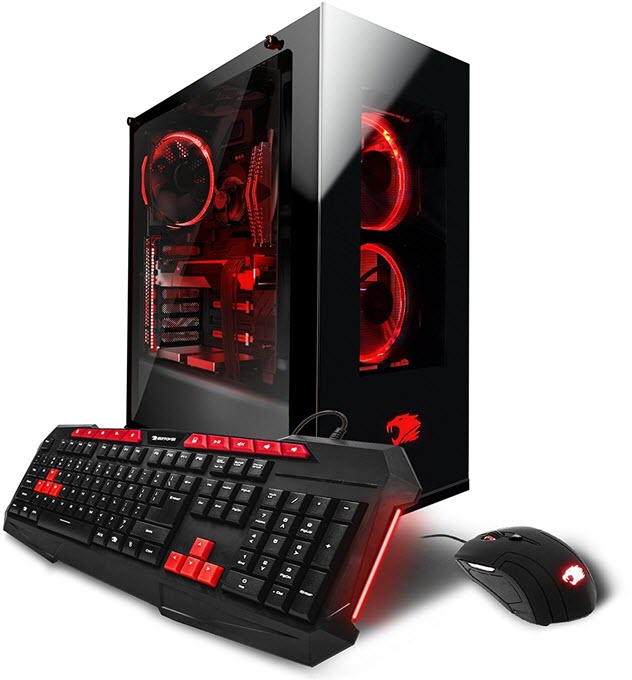 Check out iBUYPOWER Gaming Desktops
Pros
Wide Range of Gaming PCs
Offers both Intel & AMD Gaming PCs
Allows customization
Affordable Prices
Cons
Not a big name
Quality may be a concern for some parts (case etc.)
Origin PC is a reputable custom PC manufacturer that makes customized gaming PCs, professional workstation PCs, gaming laptops and accessories. It is founded by the former employees of Alienware in 2009 and is located in Miami, Florida (USA). Origin PC offers customized desktops for all form factors that include small form factor (SFF), mid-tower, full-tower, and super-tower.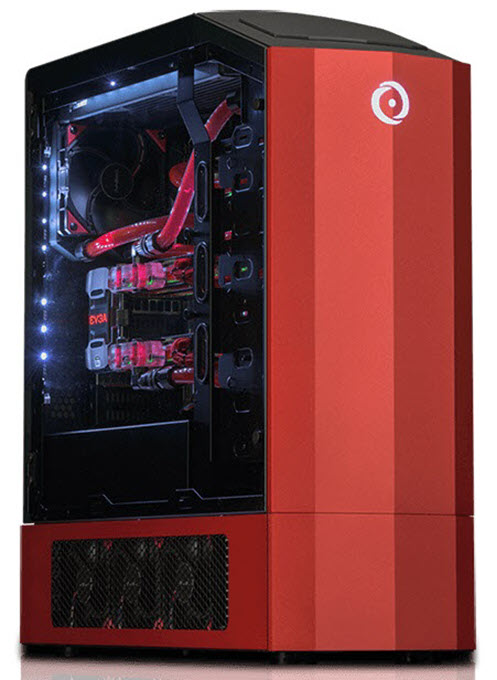 Check ORIGIN PC Gaming Desktops
You can customize and build your gaming PC according to the color, styling, lighting, components and can also add a few accessories at the end if you want to. Its gaming desktop range includes Chronos for the small form factor, Neuron for mid-tower, Millennium for full-tower and Genesis for super-tower. The company has great customer support and the quality of their computers are top-notch. You can go to its website https://www.originpc.com to build your gaming PC.
Pros
High-quality PCs
Lots of customization
Great customer support
PCs for all Form Factors
Cons
SkyTech PC or SkyTechPC is a gaming brand that offers assembled gaming PCs at affordable prices. It has both Intel and AMD gaming PCs and their range is also quite good. It is not a big brand so sometimes getting support may be an issue. So if you want the best budget gaming PC for the money then you can have a look at SkyTech Gaming PCs.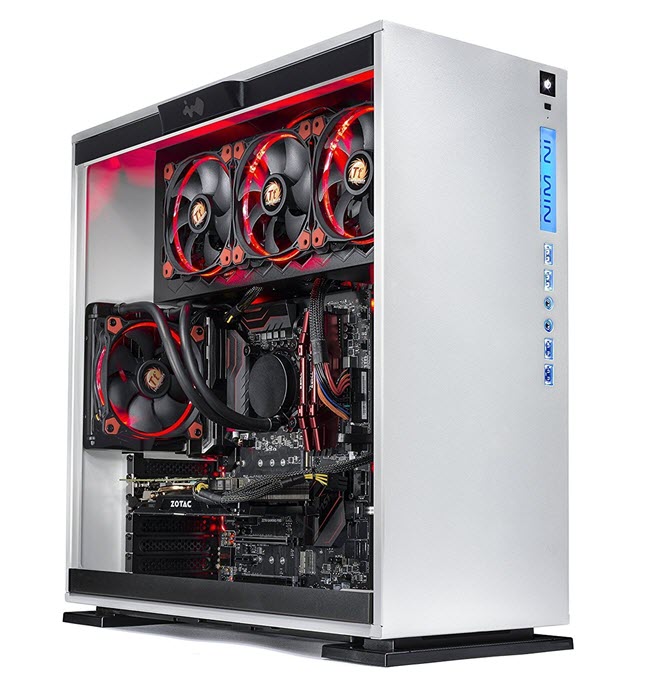 Check out Skytech Gaming Desktops
Pros
Offers Intel & AMD Gaming PCs
Good Range of Gaming PCs
Affordable Prices
Cons
Not a big name
Support can be an issue
Final Words
In the end, I would only like to say that if you are looking for a good branded assembled gaming PC at an affordable price then from my side I would suggest you go for CyberPowerPC, Cybertron PC, iBUYPower or SkyTech Gaming PCs. These brands offer gaming PCs at great prices and their performance is also top-notch. If you have any queries regarding gaming PCs, graphics cards or any other component then you can ask me by leaving a comment below.
(*This post may contain affiliate links, which means I may receive a small commission if you choose to purchase through the links I provide (at no extra cost to you). Thank you for supporting the work I put into this site!)