You won't see too many PCI Slots in motherboards nowadays because it has been replaced by PCI Express slot which is much faster. PCI (Peripheral Component Interconnect) was the most common interface in older days to connect or add additional components to your motherboard but nowadays it has lost its significance because of the faster PCI Express slot and USB 3.0 ports.
Today all modern days Graphics cards use PCI Express x16 slot which offers much higher bandwidth compared to older AGP and PCI slots. It is very difficult to find PCI Graphics Cards nowadays because they are really outdated. They are only useful for people who want to update or replace the integrated graphics of their older PCs or want to run multiple monitors. PCI Graphics Cards may also prove useful in troubleshooting your display if your main graphics card goes down or has some issues starting up.
PCI Graphics Cards generally come with 512MB or lesser memory which I think is more than enough for normal tasks and regular display. Just to tell you, do not ever think of playing a game on these PCI graphics cards as they are very weak, but on some good PCI Graphics Cards, you might be able to play Max Payne, Max Payne 2, and Counterstrike. Here in this post, I am going to provide you the list of top PCI graphics cards that are still available today.
Note: These are all PCI Graphics Cards and Not PCI Express ones. They go into the PCI Slot of the motherboard.
Check out: Best AGP Video Cards for Older AGP Slot Motherboards
Best PCI Graphics Cards Available Today
Here is the list of good PCI Video Cards that are still available in the market today. You can use them in your older computer as onboard graphics replacement or for troubleshooting purposes.
This is the most basic and ancient video card you can get for your older PC. This PCI video card is based on the ATI Rage XL chipset and comes with 8MB video memory. This can be a good card for really old PCs and for troubleshooting purposes because other than that it has no use.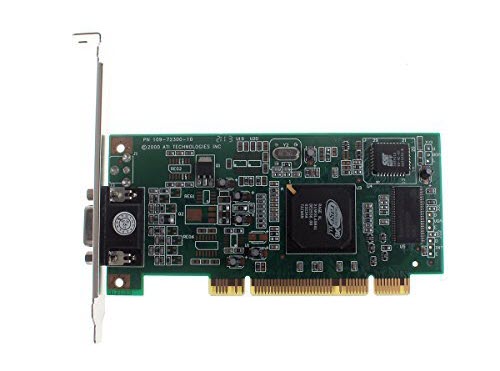 The GPU of this low-profile graphics card does not even have a heatsink. It is a DirectX 6 card and you don't have to install any kind of driver to make this card work. This PCI video card comes with a single VGA port.
Generic ATI Rage XL PCI VGA Card Specifications
GPU
ATI Rage XL
Memory
8MB
Interface
PCI
Output Ports
VGA
Buy Generic ATI Rage XL PCI VGA Card
This is another low-profile PCI graphics card that is based on the older ATI Radeon 7000 chipset. It comes with 64MB DDR2 memory which is not much but is enough to make your display work. It supports dual monitors and Windows 98/ME/2000/XP. The card supports DirectX 7 API.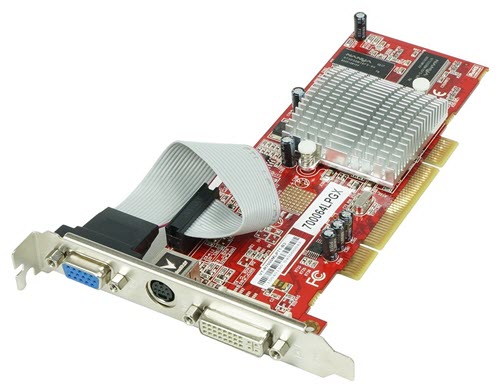 The card can reach a maximum resolution of 2048 x 1536 which is think is great for such an older card. This card is good for an older PC whose display has gone bad or you want to upgrade it to something slightly better and enable multiple monitor support.
VisionTek ATI Radeon 7000 PCI Video Card Specifications
GPU
ATI Radeon 7000
Memory
64 MB DDR2
Interface
PCI
Output Ports
VGA, DVI, S-Video
Buy VisionTel ATI Radeon 7000 PCI Video Card
Here we have another ATI Radeon PCI graphics card but this one is more powerful than the two listed above. This PCI graphics card is based on the ATI Radeon X1300 GPU and comes with 256MB DDR2 memory. This is again a low-profile graphic card and has got DVI and TV-out / S-Video display ports. The maximum resolution supported by this PCI video card is 2048 x 1536 pixels. It is a DirectX 9 card and supports Windows Me/XP.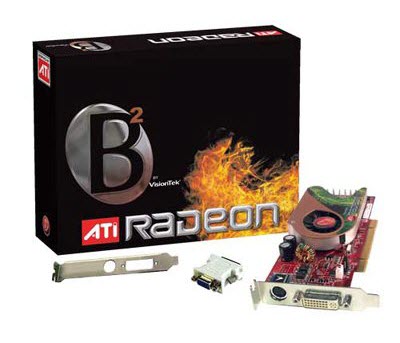 ATI Radeon X1300 256MB DDR2 PCI Specifications
GPU
ATI Radeon X1300
Memory
256MB DDR2
Interface
PCI
Output Ports
DVI, S-Video
Buy ATI Radeon X1300 PCI Graphics Card
This is the most powerful PCI graphics card on this list. Here we have EVGA GeForce 6200 PCI graphics card that comes with 512MB DDR2 memory. Unlike other cards, this is not a low-profile graphics card but a full-sized card. This card comes with passive cooling with a smaller heatsink.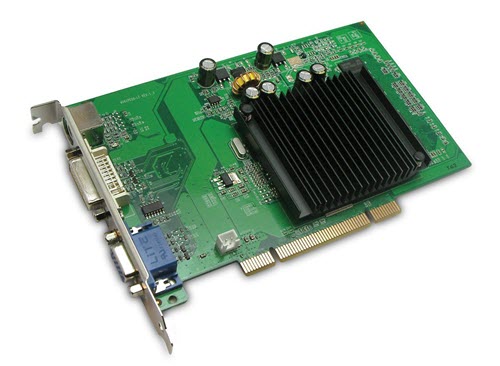 This card comes with 4 processing cores and it supports a maximum analog resolution of 2048 x 1536 and a maximum digital resolution of 1920 x 1080 pixels. It comes with DVI, VGA, and S-Video ports and supports Windows XP / Vista (both 32-bit & 64-bit versions). It can also work with Windows 7 without any issue. You can download the Windows 7 drivers for it from the EVGA or GeForce Official website. It requires a 300W power supply for its working which may seem a little on the higher side for an older card. Highly Recommended by me.
EVGA GeForce 6200 512Mb DDR2 PCI Specifications
GPU
GeForce 6200
Memory
512 MB DDR2
Interface
PCI 2.1
Output Ports
VGA, DVI
Buy Geforce 6200 PCI Graphics Card
Final Words
Well, in the end, I would say that if you are looking for a good PCI graphics card then these are the best ones available today. You can use these PCI video cards for your older computer and for troubleshooting purposes. If you have any queries regarding them then you can ask me by leaving a comment below.
(*This post may contain affiliate links, which means I may receive a small commission if you choose to purchase through the links I provide (at no extra cost to you). Thank you for supporting the work I put into this site!)