If you thinking of building a powerful high-end AMD Gaming PC for 4K gaming using latest AMD Ryzen 7 processor then you are at the perfectly right place. AMD has just launched their new AMD Ryzen 7 processors that are super fast and are way cheaper than the Intel Core series processors with same performance range.
Here I am going to build an Ultimate Gaming PC for AMD Fans with latest AMD Ryzen processor, top AM4 Socket motherboard and latest high-end graphics card. This High-end AMD Ryzen Gaming PC will let you play latest games on ultra settings on 1440p and 4K with comfortable frame rates. Also it will be much cheaper than a high-end Intel Gaming PC having the same performance.
See also: Build Budget AMD Ryzen Gaming PC for 1080p Gaming
Best Components for AMD Ryzen 4K Gaming PC
Here the best computer components that you will need to build an ultimate AMD Ryzen Gaming PC. This gaming PC does not have any budget constraints, so I will be using the best available components for this build.
Processor
AMD Ryzen 7 1800X @ 3.6GHz
For processor we have the top of the range AMD Ryzen Processor which is Ryzen 7 1800X. This is the fastest AMD processor that you can get your hands on. Ryzen 7 1800X is a Octa-core processor having clock speed of 3.6 GHz and Turbo or Boost speed of 4 GHz. The processor is based on the AMD's latest Zen architecture and comes unlocked, which allows you to overclock it to higher frequencies.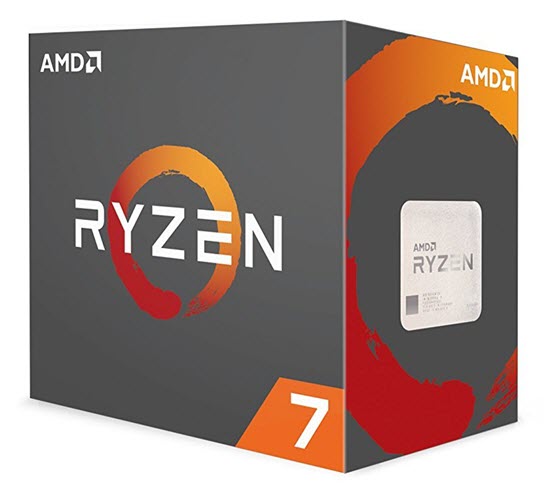 The processor has 8 physical cores but can process 16 threads at once, which makes its performance almost double in multi-threaded applications and latest games. It also comes with a new feature called Extended Frequency Range (XFR). XFR automatically allows the processor to overclock itself higher than the boost frequencies based on how good the cooling is. So if the cooling is good and processor is at lower temperature then it can overclock itself to maximum possible frequency till threshold temperature is reached. The performance of Ryzen 7 1800X is comparable to that of Intel Core i7 6900K which is almost double the price of Ryzen 7 1800X. When paired with a top-end graphics card you can easily play latest demanding games on Ultra settings at 4K resolution. The processor does not come with any cooler so need a good aftermarket CPU cooler to keep its temperature down during normal load and during overclocking & gaming.
AMD Ryzen 7 1800X Processor Specifications
Clock Speed
3.6 GHz (4 GHz Boost)
No. of Cores
8 (Octa-core)
Cache Size
16MB
Socket Type
AM4
TDP
95 Watt
Buy AMD Ryzen 7 1800X Processor
CPU Cooler
Corsair Hydro Series H110i Liquid CPU Cooler
For cooling AMD Ryzen 7 1800X processor I have chosen Corsair Hydro Series H110i Liquid CPU Cooler. This is a high quality and high performance CPU liquid cooler that supports almost all the popular Intel and AMD Sockets including AMD AM4. The cooler includes AMD AM4 bracket for use with AMD Ryzen processors.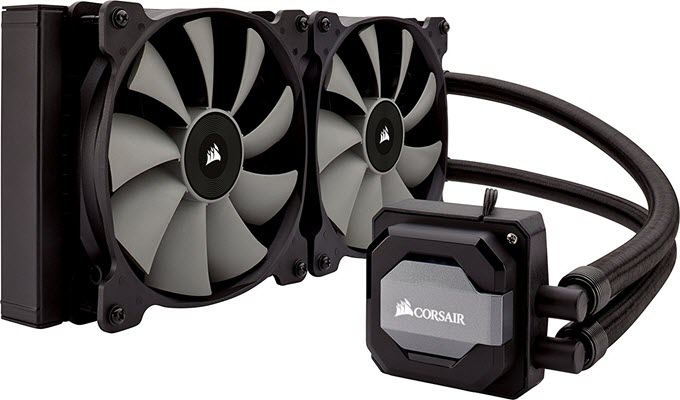 This water cooler or liquid cooler has got a big 280mm Radiator and there are two 140mm PWM fans mounted on it for providing better cooling. The cooler is very silent and it does bring down the temperatures to lower levels even during processor intensive task and gaming. Using this cooler you may overclock your AMD Ryzen 7 1800X processor to further if you are a performance enthusiasts or hardware freak.
Corsair Hydro Series H110i Liquid CPU Cooler Specifications
Cooler Type
Liquid Cooler
Fans
140mm x 2
Radiator
280mm
Socket supported
Intel LGA 1150, 1151, 1155, 1156, 1366, 2011 and 2011-3, AMD sockets FM1, FM2, AM2, AM3, and AM4
Buy Corsair Hydro Series H110i Liquid CPU Cooler
Motherboard
AMD PRIME X370-PRO
For AMD Ryzen processor you need an AM4 Socket motherboard. For motherboard I have picked AMD PRIME X370-PRO motherboard. This is an AM4 Socket motherboard for AMD Ryzen processors and is based on the X370 chipset. This is an ATX motherboard that supports DDR4 RAM and has three PCI Express 3.0 x16 slots and supports both AMD Crossfire and Nvidia SLI multi-GPU setup. It supports 2-Way Nvidia SLI and 3-Way AMD CrossFire GPU setup. This AM4 motherboard fully supports overclocking and you can overclock your Ryzen processor and DDR4 memory using this motherboard.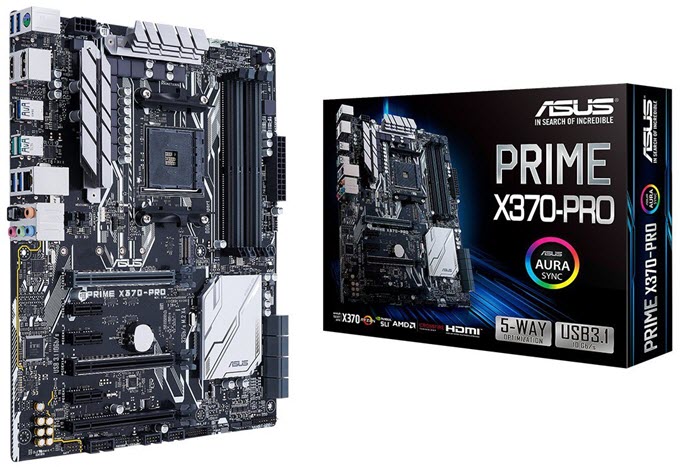 This is a high-end gaming motherboard and comes with all the latest technologies and connectivity options. The motherboard comes with M.2 slot for high speed NVMe SSDs and USB 3.1 ports for high speed data transfer for your USB 3.0 storage devices. Other features of this motherboard includes Aura Sync RGB LED lighting, 8 channel HD audio, UEFI BIOS, USB Type-C connector, Gigabit LAN, Overclocking Protection and more.
AMD PRIME X370-PRO Motherboard Specifications
Socket Type
AM4
Chipset
X370
RAM Support
DDR4 3200 (OC), up to 64 GB, Dual Channel
Slots
4 x DIMM, 3 x PCI-E 3.0 x16, M.2
Ports
13 x USB 3.1, 6 x USB 2.0, 8 x SATA 6.0 Gbps
Form Factor
ATX
Buy AMD PRIME X370 PRO Motherboard
RAM
Corsair Vengeance LPX 32GB (2x16GB) DDR4
You need high quality and fast DDR4 RAM for building a 4K high-end gaming PC. So here I have picked Corsair Vengeance LPX 32GB (2x16GB) DDR4 DRAM 3200MHz C16 Memory Kit. This a high performance gaming memory and you can use these 16GB sticks to run in dual channel mode for enhanced performance.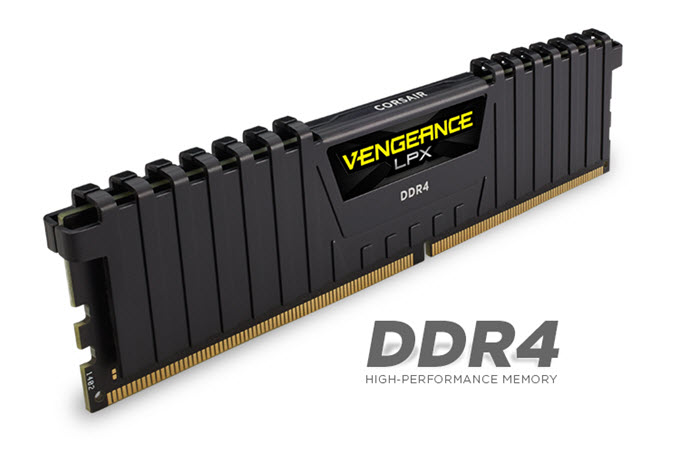 According to me 32GB memory is more than enough for any high-end latest game. Also you can upgrade memory in future to maximum 64GB using another two 16GB sticks of this RAM.
Corsair Vengeance LPX 32GB (2x16GB) C16 DDR4 Specifications
RAM Type
DDR4
Capacity
32GB (16GB x 2)
Clock Speed
3200 MHz
Warranty
Limited lifetime warranty
Buy Corsair Vengeance 32GB DDR4 RAM
Hard Drive
Samsung 850 EVO 250GB SSD
WB Blue 1TB Hard Drive
For a performance gaming PC you should load your windows on SSD and store the other data on normal HDD. For SSD I have chosen Samsung 850 EVO 250GB 2.5-Inch SATA III Internal SSD. This SSD has very fast read and write speeds and it can make your windows, games and other programs load much quicker compared to a normal hard drive. This solid state drive from Samsung is powered by V-NAND technology for faster performance.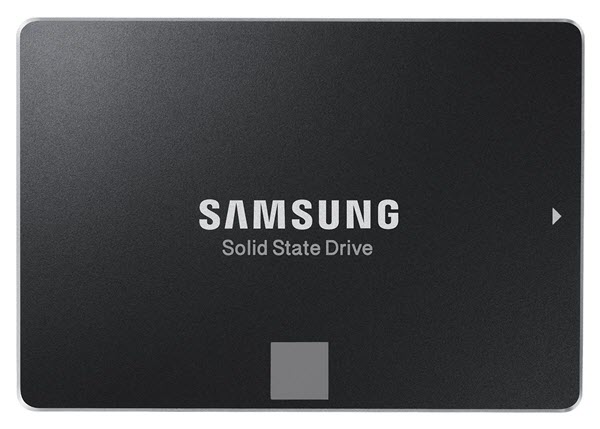 For storing your normal data you can have WD Blue 1TB HDD installed in your PC which is a very good and affordable hard drive and offers loads of storage space. It is a 7200 RPM hard drive and comes with 64MB cache.
Must Read: Best SATA SSDs for Gaming PC and Laptops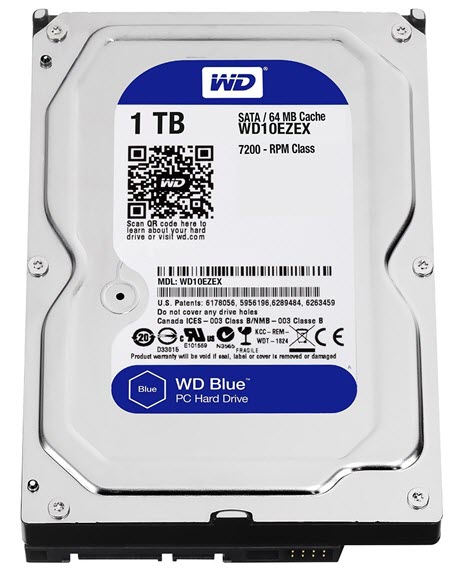 Samsung 850 EVO 250GB SSD Specifications
Storage Capacity
250GB
Read / Write Speed
540 MB/s Read and 520 MB/s Write
Warranty
5 years
WD Blue 1TB Hard Drive Specifications
Storage Capacity
1 TB
Spindle Speed
7200RPM
Cache Size
64 MB
Warranty
2 year
Graphics Card
GeForce GTX 1080 Ti
You need a powerful graphics card for a high-end gaming PC so that you can run all the latest games on maximum settings at 4K. So here I have chosen the fastest graphics card in the world which is GeForce GTX 1080 Ti from Nvidia. Here we have GeForce GTX 1080 Ti Founders Edition version that comes with 3584 CUDA Cores and 11 GB GDDR5X memory. The card is based on the latest Pascal GPU architecture from Nvidia.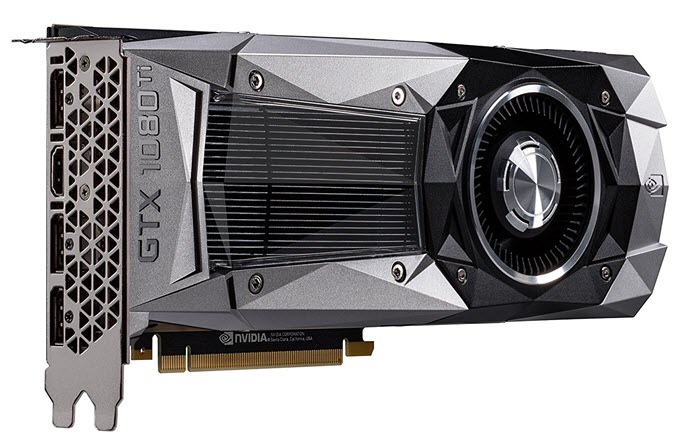 GeForce GTX 1080 Ti is around 30% – 35% faster than GeForce GTX 1080 and even faster than Nvidia Titan X. GeForce GTX 1080 Ti is the top of the line pascal graphics card from Nvidia on this card you can play all latest game on maximum / ultra settings at 4k resolution. This is a new card so it does have some availability issues.
Must Read: Best GeForce GTX 1080 Cards for High-end Gaming PC
GeForce GTX 1080 Ti Specifications
CUDA Cores
3584
GPU Clock
1580 MHz (Boost)
Memory Clock
11 Gbps
Memory Size
11 GB GDDR5X
Memory Interface
352-bit
Bus Interface
PCI Express 3.0
DirectX
12
OpenGL
4.5
Output Ports
DP 1.4, HDMI 2.0b, DL-DVI
Power Supply
Corsair RMx Series RM750x
To power all these high-end components you need a good stable power supply having higher wattage. Here I have chosen Corsair RMx Series RM750x PSU which is high quality and fully modular power supply. The power supply comes with 80 Plus Gold Certification for maximum efficiency and has got 100% Japanese capacitors.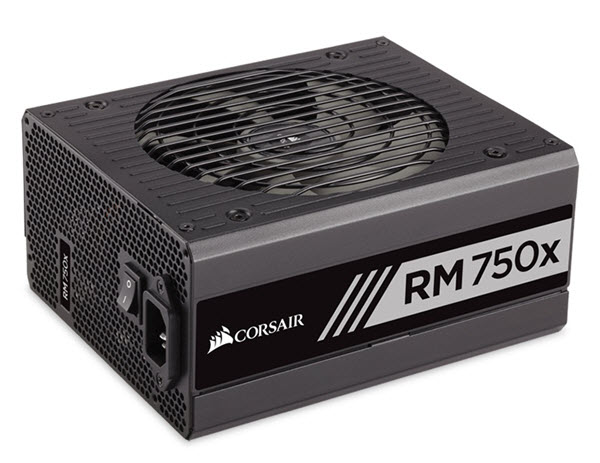 Corsair RM750x has a single 12V Rail which has got 62.5A current on it. The PSU comes with a 135mm fan which is virtually silent (in Zero RPM Mode) and also very efficient in keeping the power supply components cool. For graphics card it comes with four 8pin (6+2) PCI-Express connectors and it can power any graphics card in the world quite easily.
Corsair RMx Series RM750x PSU Specifications
Wattage
750W
12V Rail
62.5A, Single
Fan Size
135mm
80 Plus Certification
Gold
PCI Express Connector
8pin (6+2) x 4
Warranty
10 year
Buy Corsair RMx Series RM750x PSU
Case
Corsair Graphite Series 760T Full Tower
You need a big, sturdy and roomier case for all the above mentioned components. So here I have selected Corsair Graphite Series 760T full-tower case. This is a full tower case and has got tons of space inside it. This case has excellent ventilation and has got lots of fan installation points on all sides. On the front it comes with two 140mm Red LED fans, on top you can install three 120mm / 140mm fans, on bottom there is space for one 120mm fan and on rear it comes with one 140mm fan.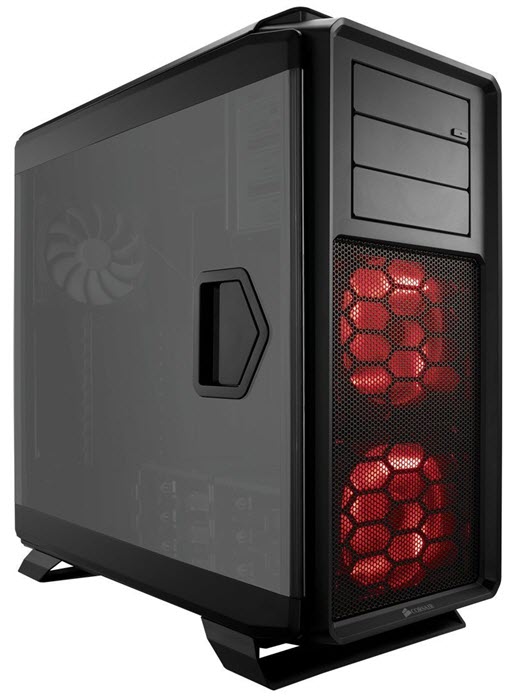 The case come with stands on bottom part which keeps the case elevated from the ground level. There are swing-out side panels which are easier to open and close. On the front you have got two USB 3.0 ports, two USB 2.0 ports and audio ports. This huge PC case can support Graphics Card up to 450mm in length, 170mm high CPU Cooler and 230mm long PSU. Various other features of this high-end gaming case include dust filters, tool free SSD, Hard Drive, and Optical Drive installation, modular drive cage system, windowed doors.
Corsair Graphite Series 760T Full-Tower Case Specifications
Form Factor
Full Tower
Front Ports
USB 3.0 x 2, USB 2.0 x 2, Audio
Fans
140mm x 2 (Front), 140mm/120mm x 3 (Top), 120mm x 1 (Bottom), 140mm x 1 (Rear)
Features
Dust filters, Tool-free SSD, Hard Drive, and Optical Drive installation, modular drive cage system, windowed doors
Buy Corsair Graphite Series 760T Full Tower Case
See also: Best Desktop Gaming PC Brands for Gamers
Final Words
At the end I would like to say that this is undoubtedly the best gaming PC that you can build with the latest AMD Ryzen processor and GeForce GTX 1080 Ti graphics card. This high-end AMD Ryzen gaming PC can run any game on maximum graphics settings at 4k resolution and will let you dominate in games. If you have any queries regarding it then you can ask me by leaving a comment below.
(*This post may contain affiliate links, which means I may receive a small commission if you choose to purchase through the links I provide (at no extra cost to you). Thank you for supporting the work I put into this site!)