There is no denying fact that a graphics card is the most important component of a gaming PC. If you don't have a graphics card or have an old or weak graphics card then you won't be able to run the latest games on high resolutions preferably at 1080p or 1440p. However, a processor is also very important for a gaming PC because it directly or indirectly can affect the performance in games.
Selecting the right processor is equally as important as selecting a good graphics card for gaming. There are some factors involved that you have to consider when selecting a CPU to get the maximum performance out of your graphics card or gaming PC. So here I will guide you on how to get the best CPU for your gaming PC that can match up with your current or new graphics card.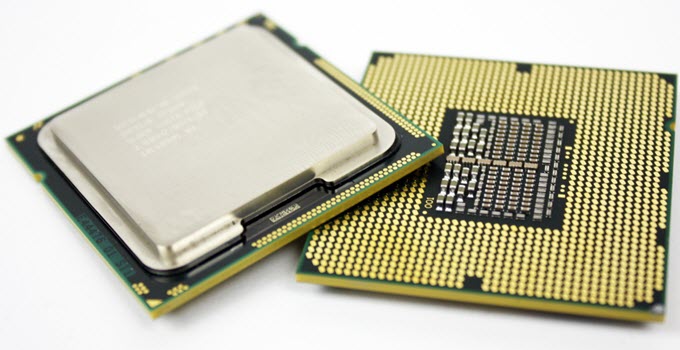 Guide for Selecting Best CPU for your Gaming PC
Here are the important factors that you should keep in mind when buying a processor for your gaming PC.
Number of Cores
If you are thinking that more cores mean more performance in games then you are partly wrong. Yes, more cores do increase performance in the latest games but it really depends on the game and how optimized it is for multiple cores. Most of the latest games are optimized for up to four cores only which means a good quad-core processor is enough for getting the maximum performance out of the game. This also means that a Hexa-core (6-core) or an Octa-core (8-core) processor won't really add any performance increase and in some cases, it may also lead to a drop in performance in the game. So a fast quad-core processor is enough for most of the latest games and you will also be saving some money as higher cores processors do costs a bit more. If you are on a budget then choose a good dual-core processor with hyper-threading support and if you do not have budget issues then go for a quad-core or higher processor to remain future-proof.
Check out:
Graphics Card Performance
The performance of a graphics card is also an important factor in choosing the right CPU for your gaming needs. For a high-end graphics card, you must get a high-end quad-core or higher cores processor, for a mid-range graphics card a dual-core or quad-core processor is enough and for an entry-level graphics card, a budget dual-core processor is sufficient.
If you have a high-end graphics card but a less powerful dual-core processor then the processor will bottleneck the graphics card performance and you will not be able to get the maximum performance in games or from the graphics card. Similarly, if you have a budget or entry-level graphics card and a high-end multi-core processor then also it does not make any sense because again you will not get the performance benefits in the game from a fast processor. So, a processor should match up with the graphics card for getting the best gaming performance.
Check out:
Cache Memory
Cache also plays an important role in overall gaming and in processor-intensive games. If the game is more CPU intensive then you will need a good processor with an adequate amount of cache memory. If the processor is short on cache then you will encounter stuttering and low frame rates in CPU-bound games. When getting a budget processor make sure it has at least 2MB of cache, for the mid-range processor it should be 4MB to 6MB, and for a high-end processor, it should be 8MB or higher.
See also:
Final Thoughts
Well, here I have clearly explained the most important things that you should keep in mind when buying a processor for your gaming PC. A processor plays a very important role in a gaming PC and it should be chosen carefully if you want the best out of your graphics card and want smoother gameplay at 60 FPS or more. If you still have any doubts about the processor, gaming, or graphics card then please ask me by leaving a comment below.
(*This post may contain affiliate links, which means I may receive a small commission if you choose to purchase through the links I provide (at no extra cost to you). Thank you for supporting the work I put into this site!)