If you are a PC gamer and love playing latest games then you do have to upgrade your graphics card some time in the future. This is because the latest AAA games are quite resource hungry and they have higher game system requirements compared to the older games. The main component that is required to run games is the graphics card only. Yes, processor and RAM do contribute to it, but if you already have a decent dual-core or quad-core processor and a sufficient amount of RAM installed in your PC but a relatively older graphics card then you won't be able to run the latest AAA games on medium settings at 1080p with comfortable frame rates. Also, graphics cards do become outdated quite quickly compared to a CPU because games are becoming more and more graphics-intensive and require a lot of graphics processing power for their working.
Upgrading a graphics card can be a tough task because there are many GPUs and graphics card manufacturers to choose from. Also, you have to keep your budget in mind and whether your new card will be able to support your motherboard, case or your PSU is enough to power your new graphics card. There are some other factors involved too in upgrading your graphics card and here in this post, I am going to provide you a complete guide on upgrading your graphics card to the best one within your specified budget. You may also check out the new and refurbished graphics card buying guide from the links given below.
Must Read:
Guide on Upgrading Graphics Card for Gaming
Here are the major factors that you should keep in mind when upgrading your graphics card to a newer one. Follow this guide to choose the best graphics card upgrade for your gaming PC.
Budget & Requirement
Budget is one of the most important factors when it comes to upgrading a graphics card. Not everybody can afford the topmost or high-end graphics cards because they are very expensive. So, the first thing to do is to fix your budget for the graphics card. For a decent gaming graphics card, you should be willing to spend 100 dollars or more because graphics cards under $100 are not meant for running the latest AAA games at medium settings @ 1080p. They may be good for eSports gaming though.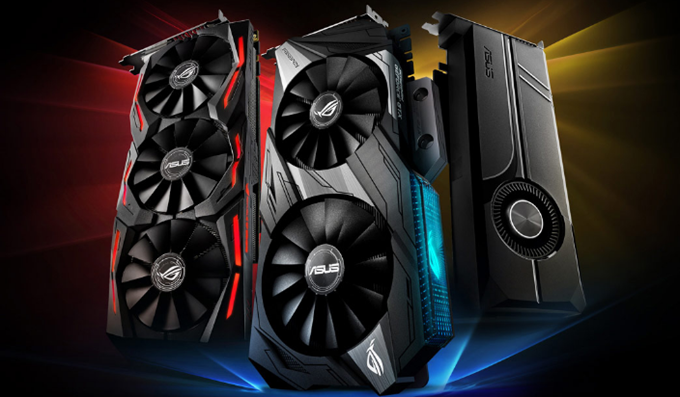 For $100 to 200 dollars, you can get a good mid-range graphics card that can run the latest games on medium-high settings at 1080p, and for above 300 dollars, you can get a higher mid-range and high-end graphics card for 1440p gaming @60FPS. You can also sell your old graphics card on online portals or classified sites OLX, Craigslist, eBay, etc to up your budget for a better graphics card upgrade. Below you can check out the best graphics cards for different budgets or price range.
Check out:
GPU (Graphics Processing Unit)
The next step is to choose your GPU (Graphics Processing Unit) within your budget. Currently, AMD and Nvidia are the two largest GPU manufacturers in the world. The GPU you choose should have the latest GPU architecture whether it is from Nvidia or AMD. You should choose the GPU that will give you the maximum performance for your money and support sufficient video memory (VRAM) to run games at decent resolutions (900p or higher). You can also take the help of GPU comparison websites to compare Nvidia and AMD GPUs and assess their performance.
For Nvidia GPUs (in the same architecture), the higher the number of CUDA Cores the more powerful will be the graphics card. Similarly in AMD, the higher the number of Stream Processors, the more powerful the card is in the same GPU architecture. But you cannot compare CUDA Cores with Stream Processors because both are different technologies and have a different way of working in different GPU architectures.
Check out:
Video Memory (VRAM)
Make sure that the card you are getting has at least 2GB of video memory because this is the minimum amount of memory that you need to play the latest games on medium-high settings at 1080p. For a budget graphics card or GPU, 2GB is sufficient but if you are getting a decent mid-range graphics card then you must aim for 4GB or higher video memory. The latest games are becoming more and more video memory hungry and it is better to have higher VRAM on your card for upcoming AAA titles.
Check out:
Form Factor & Power Consumption
Form Factor and Power Consumption are also very important factors that you should keep in mind when upgrading your graphics card. The graphics card you are getting should be able to fit in your existing PC Case comfortably because if it does not then you have to upgrade your PC case for it. For low profile cases, you should get a low profile graphics card and for small form factor (SFF) cases, you will need an SFF graphics card for it.
Also, the power consumption of your new card should be in line with your power supply, because you have to upgrade your power supply if your graphics card power consumption is higher than the older one. Most of the Mid-range and all higher graphics cards do require external power (6-pin / 8-pin PCIe connectors) from the PSU. So, keep this in mind too when you are going for a graphics card upgrade.
Checkout:
Graphics Card Manufacturer
There are various graphics card manufacturers or board partners that make graphics cards for Nvidia and AMD. Some of the most popular and top graphics card manufacturers are Asus, Gigabyte, EVGA, and MSI. Graphics card manufacturers do offer different graphics card models for the same GPU. These models differ in form factor, features, cooling (heatsink & fans), and power consumption. If you are on a budget then you should pick the cheapest graphics card from any one of the various graphics card manufacturers but if budget is not an issue then you must get the model with the best cooler having a higher number of fans and heatsink with copper heatpipes. A graphics card with better cooling can be overclocked to higher frequencies and thus you can extract the most performance out of it.
Check out: List of Graphics Cards Manufacturers for Nvidia & AMD
Features & Support
Make sure that the graphics card you are getting supports the latest features and the latest version of APIs that include DirectX, OpenGL, Vulkan, etc., which are needed for the latest games.
Other Factors
Other factors include CPU bottlenecking and G-Sync / FreeSync Monitor support. If your CPU is underpowered then it is no point in getting a much more powerful graphics card, because you will not get the desired performance out of it. Also, if you are having a G-Sync monitor then you should for Nvidia graphics cards only (with G-Sync support) and AMD graphics cards for FreeSync support. Another thing to keep in mind is the output ports or display connectors. Your graphics card should have the required display ports for use in your monitor or for setting up multiple monitors.
Checkout:
Final Words
In the end, I would only like to say that if you follow the above-mentioned advice or tips then you will have no trouble upgrading your graphics card. But if you still have some doubts or want an extra opinion then you can ask me your queries regarding the graphics card upgrade by leaving a comment below. When commenting, please list your old graphics card model, power supply, graphics card budget, and the CPU you are having.
(*This post may contain affiliate links, which means I may receive a small commission if you choose to purchase through the links I provide (at no extra cost to you). Thank you for supporting the work I put into this site!)